Directors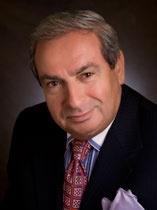 Joseph Grosso Chairman of the Board and Director
Mr. Grosso is the President and Founder of Grosso Group Management Ltd. and President and CEO of Golden Arrow Resources Corporation. He became one of the early pioneers of the mining sector in Argentina in 1993 when mining was opened to foreign investment, and was named Argentina's Mining Man of the Year in 2005. His knowledge of Argentina was instrumental in attracting a premier team which led to the acquisition of key properties in Blue Sky Uranium Corp. He has successfully formed strategic alliances and negotiated with mining industry majors such as Barrick, Teck, Newmont, Viceroy (now Yamana Gold) and Valeand SSR Mining Inc., and government officials at all levels. Mr. Grosso's specialty is financing, negotiations, corporate and marketing strategies. He is an early and passionate and committed adopter of best practices in environmental protection and socio-economic development through mineral exploration. Of Italian descent and fluent in Italian, English and Spanish, Grosso has lived in Argentina and Peru where he acquired a very deep appreciation for Latin culture and successfully developed a vast network of contacts which have been very beneficial to the associated companies of the Grosso Group.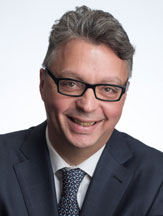 Mr. Nikolaos Cacos, M.I.M. President and CEO
Mr. Cacos brings over 25 years of management and advisory expertise in the mineral exploration industry. He has worked with Grosso Group since inception and serves as senior level executive for all the member companies. Mr. Cacos' career includes administration and strategic planning for public companies. He currently serves as an officer and director of a number of TSX Venture Exchange listed companies. He holds a Master of International Management degree from Heidelberg, Germany and a Bachelor of Science degree from the University of British Columbia.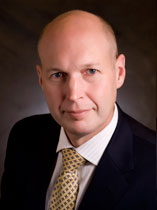 David A. Terry, PhD, P.Geo. Director
Dr. Terry is a professional economic geologist, senior executive and corporate director with more than 30 years' of international experience in the mineral resources sector. He has played key roles in the successful acquisition, exploration and development of a number of precious and base metal deposits, primarily in North and South America, and has expertise in advanced project evaluation, M&A, corporate finance, and design and execution of effective exploration programs.
In the course of his career Dr. Terry has held executive positions and directorships with a number of publicly-listed and private mineral resource companies; he currently serves as a director of Blue Sky Uranium Corp., Golden Arrow Resources Corporation, Aftermath Silver Ltd. and Genesis Metals Corp. until recently was an independent director of Great Bear Resources Ltd.. He has also worked with a number of senior mining companies including Boliden Limited, Westmin Resources Limited, Hemlo Gold Mines Inc., Cominco Limited and Gold Fields Mining Corporation.
Dr. Terry holds a B.Sc. and Ph.D. in geology from Western University in Ontario and is a member of the Association of Professional Engineers and Geoscientists of British Columbia.