Advisors and Consultants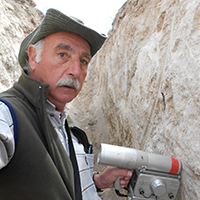 Jorge Berizzo, PhD Independent Technical Advisor
Dr. Berizzo has over three decades of uranium exploration and production experience in Argentina, with a focus on Chubut. His roles ranged from senior exploration geologist to mine manager for the Argentinean National Atomic Energy Commission ("CNEA"), as well as privately owned companies. His work has seen him explore in a range of geological settings, and he is credited with a leading role in the discovery of the Cerro Condor and Cerro Solo uranium deposits in Chubut province, Argentina. Dr. Berizzo was instrumental in Blue Sky's pioneering efforts to explore for uranium in Rio Negro, and in the identification and acquisition of the Company's porfolio of highly prospective properties.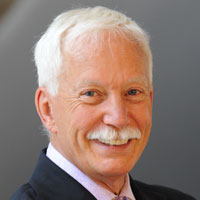 Chuck Edwards, P.Eng. Independent Technical Advisor
Mr. Edwards is a Professional Engineer with over 50 years of experience in Research and Development, operations, government service, consulting and engineering management. He is now Principal with Extractive Metallurgy Consulting in Saskatoon, Saskatchewan. Mr. Edwards specializes in uranium processing for both alkaline and acid leach plants. He was involved in the engineering design of all the current uranium facilities in Saskatchewan's Athabasca Basin, and has worked on uranium projects on five continents. Recently Mr. Edwards was a Process Engineering Advisor at the Saskatchewan Research Council. Previously he held positions as Director of Metallurgy at Amec Foster Wheeler, Principal Metallurgist at Cameco Corporation, Regional Coordinator for Mineral Development Agreements for Energy, Mines and Resources Canada, Senior Metallurgist/Process Engineer with Kilborn Western Ltd., and Chief Metallurgist at Eldor Mines, Rabbit Lake, among others.
Mr. Edwards has been a Technical Consultant to the International Atomic Energy Agency (IAEA), Vienna, Austria since 1999 and served as President of the Canadian Institute of Mining, Metallurgy and Petroleum (CIM) in 2011-2012. He was awarded the AIME gold medal for Extractive Metallurgy Technology in 1987, the CMP Best Presentation Award in 1997 and 2007, CMP Mineral Processor of the Year in 2001, CIM Distinguished Lecturer in 2003, CIM Fellowship in 2004, CIM Life Member in 2011, and CIM Distinguished Service Medal in 2013.